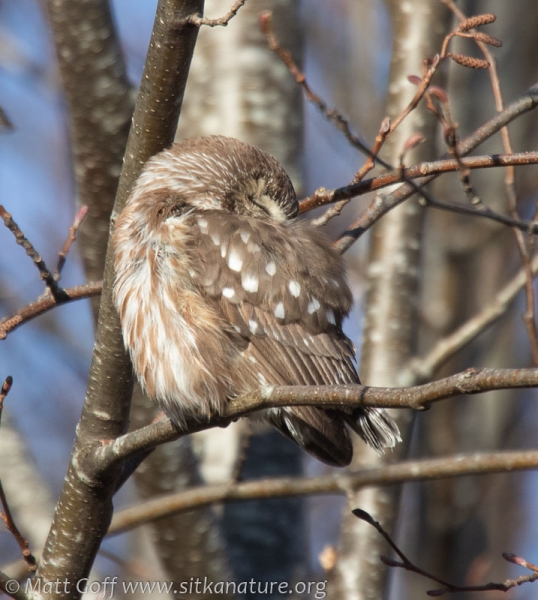 Blue skies prevailed, and after a chilly overnight, the day warmed up a bit.
Around midday Karen J. sent me a message letting me know a Northern Saw-whet Owl was over on Japonski Island near where she had seen one earlier in the winter.
I gathered Connor and Rowan and we went over to check it out (Connor had previously seen one, but Rowan hadn't).
We were able to see the owl where Karen had found it. It slept the for the 20 minutes or so that we watched.
This afternoon Rowan and I walked up to Heart Lake. It was frozen, but not so much that I would be willing to walk on it.
My iNaturalist Observations for Today