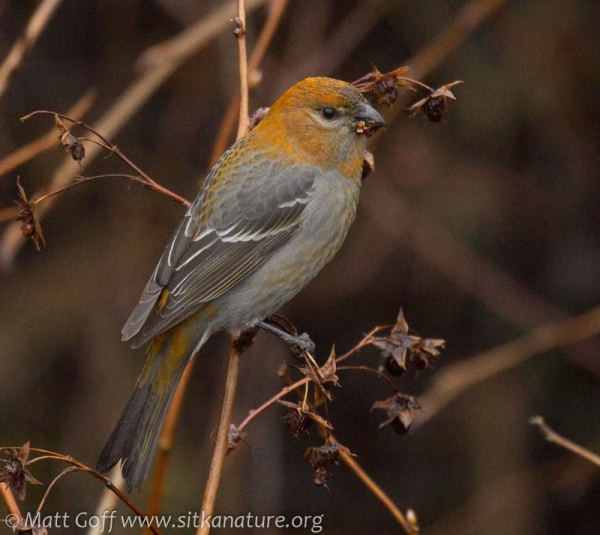 Weather conditions were not great (pretty dismal, in fact), but I decided to spend some time out looking for birds despite the dim midday light.
The start of a new year means the start of a new year list. After last year's big year push, I think I will take it much easier this year, but still though it was worth trying for a couple of the rare birds that are still around, but can't be counted on to stay for long. Plus it's still count week for Christmas Bird Count, so that provided additional motivation.
I did find the Rusty Blackbird near the Trooper Academy and the Ruddy Duck out with Buffleheads off Eagle Way. Those were the two I had hoped for. I was not expecting to find the Pine Grosbeaks at the golf course, but it was nice to see them eating the buds of salmonberries and blueberries.
My iNaturalist Observations for Today