Windy and rainy. Temperatures in the lower 40s.
Not for the first (nor second) time I headed out into gusting winds and rain on the first of the year.
This time I covered more ground and stayed drier (by mostly sticking to my car).
Heavy clouds made for dim light, so I didn't take many photos.
During the three hours I was out and about I visited Starrigavan, Sawmill Cove, Japonski Island (a couple of times), and Moller Park.
I didn't see the geese that had been reported at Starrigavan yesterday. It's possible they were there, but I had forgotten about the report and didn't scan the estuary meadow carefully.
I didn't see the Brambling today, but did see the crane, the coot, and one of the Wood Ducks.
Yesterday's rainfall brought us to 5.71″ for December. It was the second month in a row of below average precipitation. However, we still ended the year with 101.83″, more than 17 inches above normal (much of excess happened in the first couple months of the year).

WEATHER ITEM      OBSERVED RECORD YEAR NORMAL DEPARTURE  LAST
                  VALUE    VALUE       VALUE  FROM       YEAR
                                              NORMAL
............................................................
PRECIPITATION (IN)
  YESTERDAY          0.37  1.28  1963   0.25   0.12     1.00
  MONTH TO DATE      5.71               8.43  -2.72     4.52
  SINCE JAN 1      101.83              84.47  17.36    86.55

By contrast, the weather station near Geodetic way had over 130 inches for the year. I suspect this is actually more representative of what most neighborhoods around Sitka get in a year. Given its distance from the mountain slopes, the airport is probably one of the drier places in town. (This isn't to say it's dry, just that when the rain falls, not quite as much falls there as at other places closer to the mountains.)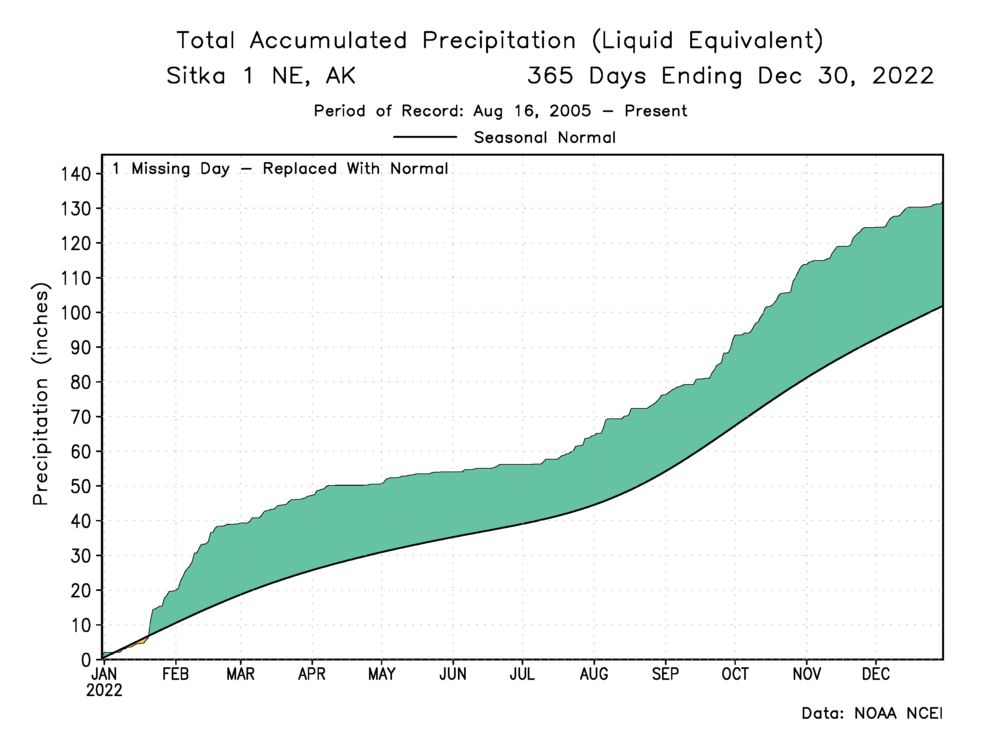 Graphic Source
This evening I caught up on initial uploads of photojournals. While doing this, I happened to realize that I'm starting my 25th year of photojournals. I have some photos on my old site from hikes in 1998 (and earlier), but 1999 was the first year I started doing photojournals as I went. At some point this year perhaps I'll write a fuller post looking back at that time.
Later this evening I did mostly finished writing a post on Monilinia in response ot a question left as a comment a couple of weeks ago. I just need to populate the post with some photos and then I will publish it.
My iNaturalist Observations for Today