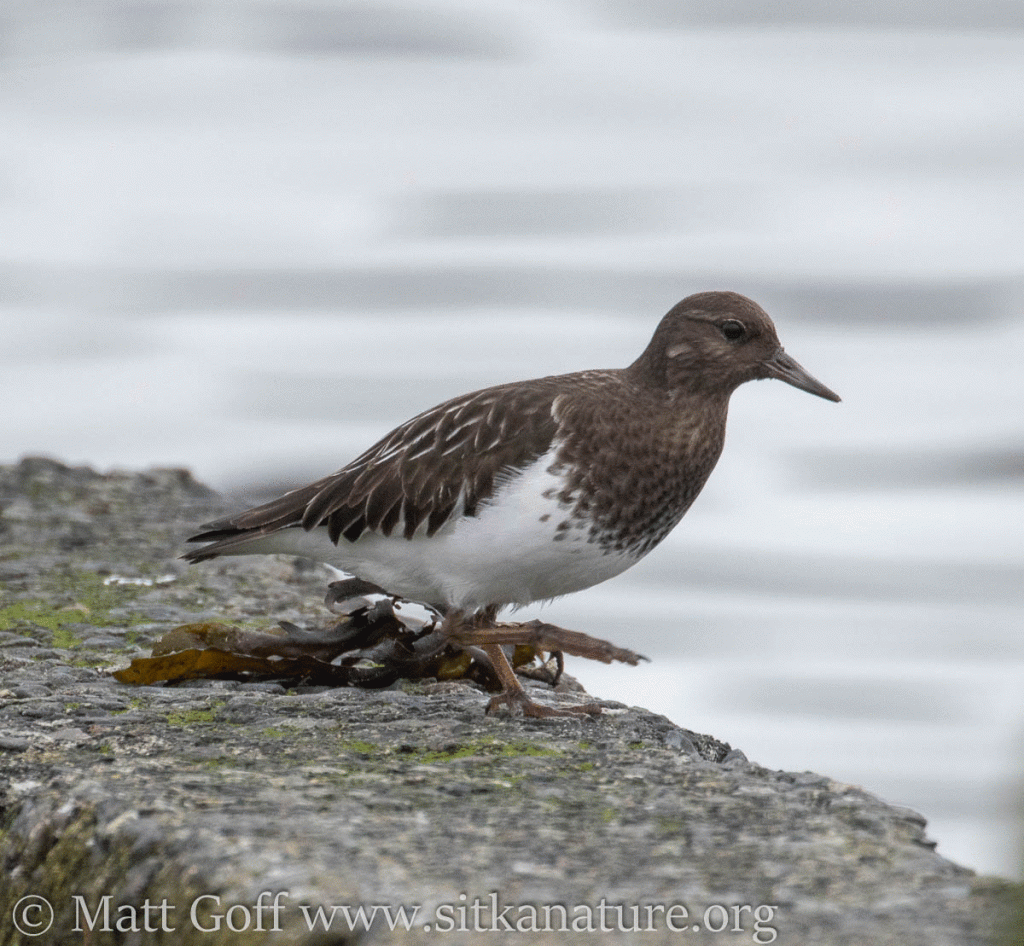 I've long noticed that several kinds of birds stick their head forward when walking. (When I've tried to imitate a chicken or pigeon walking I would put my elbows back and stick my head forward before each step.)
What I did not notice until this year was just how steady the head stays as the body catches up. I put together two frames shot in rapid succession as the Black Turnstone was walking. (If the photo above is not already showing the two frame animation, you should be able to click on it, and when the full image is loaded, it will repeatedly shift between to the two frames).
Looking at the aligned frames, it's easy to see that the planted foot and the bird's head both are fixed, while the bird's body slides forward. Something to know the next time you want to do a more careful imitation of a walking bird.