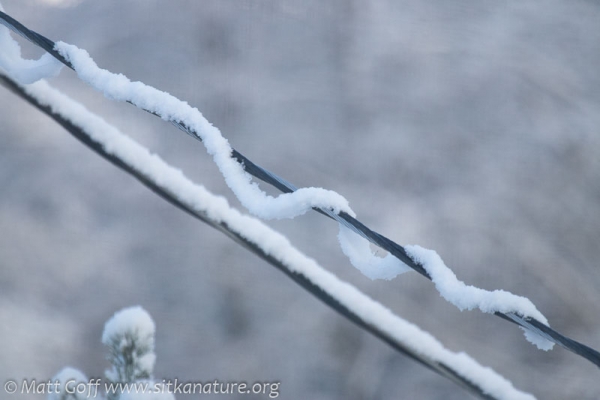 Over the past couple of weeks, I've been feeling quite busy – two weeks ago, I was preparing to give a talk (on the 13th) for the natural history seminar series, and last week I had quite a bit of work to do, plus was recovering from a fast, and needed to get ready for family to arrive for the holidays.
I felt like the talk went reasonably well (though wish I had at least made an audio recording of myself for review). I am thinking about doing a voice over slideshow video to post, but time will tell whether I manage to do that.
There has been some different weather with several storms moving through, and some pretty high winds (enough to knock down a few trees), then last week we got a bit of snow, the first of the year.
With the fresh snow falling, both at night and during the day, as well as occasional spots of sun, I was feeling a little bummed that I had too much going on to really take some time to wander around and take pictures. By Saturday the weather had warmed to the upper 30s with cold rain falling. This pattern has continued, and the snow at sea level is slowly melting.
Looking back at photos, I can see that I did get out a bit more than it has felt like (and eventually I'll have blog posts sharing a bit about that). I guess I really just missed the fresh snow and full moon.
The picture I have with this post was taken through my window while I was on a call for work last Thursday – I'm puzzled by how the snow can slide off in that rope-like way without falling apart.