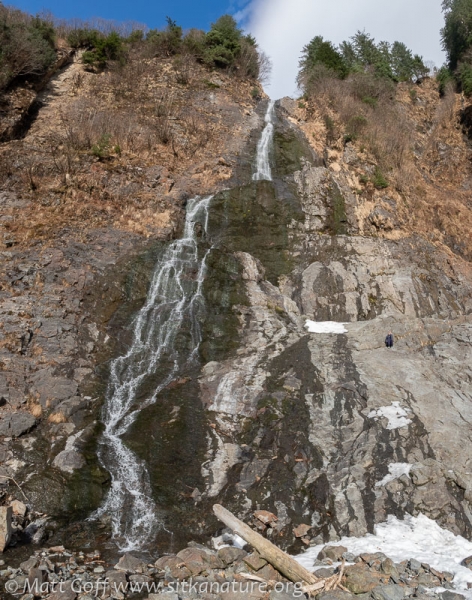 Partly cloudy, but breezy conditions this afternoon when Rowan and I hiked up from Herring Cove and took the unofficial side trail to the base of Bear Mountain Waterfall.
My track indicated it was a little under 2 miles round trip, and we were able to spend a little time there but still be back to the car in just over an hour.
Looking back from the waterfall, it was easy to see the sculpting of the clouds, though it was also directly into the sun, so not the easiest to capture clearly.
In the open brush field below the waterfall there was still some snow, and I didn't see much in the way of new growth.