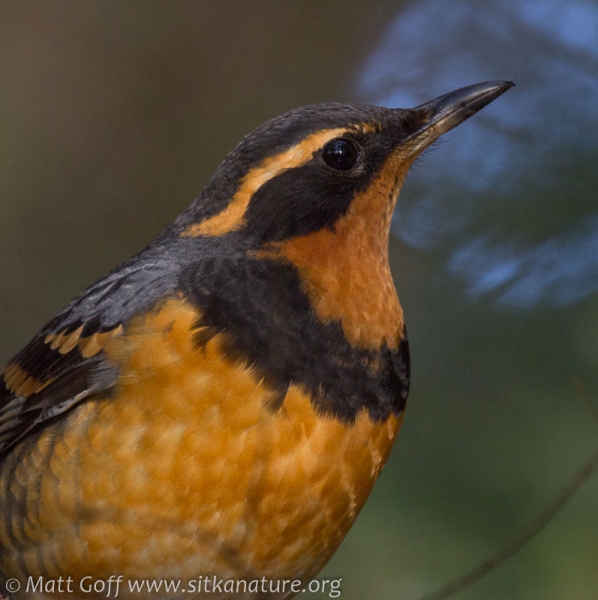 Though additional snow fell last night, the forecast held true, and clear skies prevailed this morning. Temperatures were up into the 30s, I think, but by late this evening they had dropped into the mid-20s at the airport.
Work kept me inside until after lunch, at which point I decided to take the long way around to get downtown for an errand, and I headed down Sawmill Creek Road to enter the park at Indian River.
I did not find the female (presumed) Eurasian Wigeon in the estuary, though I keep hoping to get better photos in better light.
Walking through the forest, I noticed several patches where it was clear something had been scratching at the ground, moving the snow and the surface layer of duff.
In the past I've noticed these seem to be the work of Varied Thrushes. Today's experience seemed to confirm that, as a little closer to the visitors center, I noticed several Varied Thrush working the forest floor.
Feeling disturbed by my approach along the trail, they started to fly up and away, to nearby branches at first, then further. However, one stuck around much longer than I would have expected in an understory hemlock right beside the trail. Conveniently, it was also illuminated by a ray of sunlight shining through gaps in the trees, and I enjoyed getting some photos of it.
My iNaturalist Observations for Today