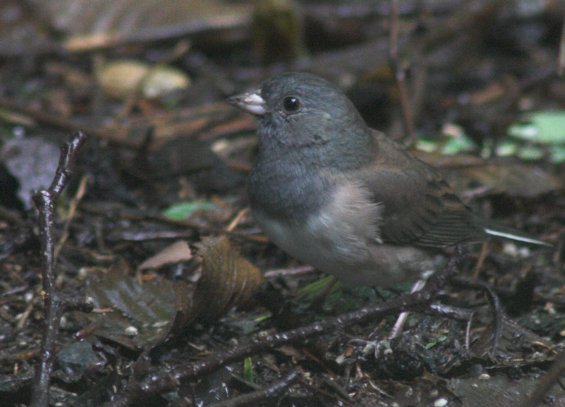 I didn't get out much this weekend. It was pretty wet, and I thought I would try to get caught up on some of my photos. Now I am back to 3 months behind in the photojournal instead of close to 4 months. I only have a few scattered days of photos from June/July/August until I will be pretty much caught up. Unfortunately, a number of those days have lots of pictures to work through.
Weather: It's been pretty wet.
Birds: There have been reports of a Parasitic Jaeger at Starrigavan and a Lapland Longspur in Marge and Tedin's yard. I spent the better part of an hour and a half sitting on their porch on the off chance the longspur might show up, but I didn't see it. I did see as many as 12 Dark-eyed Juncos, a Song Sparrow, several Chestnut-backed Chickadees, and I heard a Northern Flicker. There was also another bird that I did not get a good look at. I think it may have been a thrush, but I'm not sure.
Monday I saw several Harlequin Ducks at Sage Rock.
Saturday there were a couple of Green-winged Teal at Swan Lake.
Flora: The yellow pond lily leaves are really dying back at the lake.